Giving
Student Financial Aid
Change Lives
Support student financial aid and help educate
the next generation of leaders
The School's financial aid program provides fellowships that enable HBS to attract the most exceptional students regardless of their means. Financial aid also fosters a diversity of student experiences and perspectives and makes it possible for recipients to pursue a wider range of career paths.
Nearly half of MBA students receive need-based fellowships
STUDENT VOICES
Fellowship recipients share what receiving need-based support meant to their ability to attend HBS, to their student experience, and to their post-graduate career options.
How You Can Help
The easiest way for donors to ensure that the School remains accessible to all students regardless of their financial means is by giving to the
HBS Fund
. As our annual fund, the HBS Fund supports core priorities and new initiatives, and donors have the option to direct their gift specifically to financial aid.
Some donors prefer to set up their own fellowship fund, which they can designate for students with a specific background or interest. Individual named funds require a minimum gift: $250,000 for current-use and $500,000 for endowment. To learn more, please call 617.495.6881 (toll free: 877.448.3864) or email us.
You can also support financial aid through your will or a charitable trust. Learn more about how these and other planned gifts enable you to make philanthropy a part of your financial or estate planning.
CONNECTING DONORS & STUDENTS
Donors who establish a fellowship fund and members of the HBS Fund Investors Society at the $25,000+ level are invited to meet student beneficiaries at our annual MBA Fellowship Celebration.
NEW FELLOWSHIP FUNDS
Find out who established fellowship funds recently and what inspired their generosity.
Donor Stories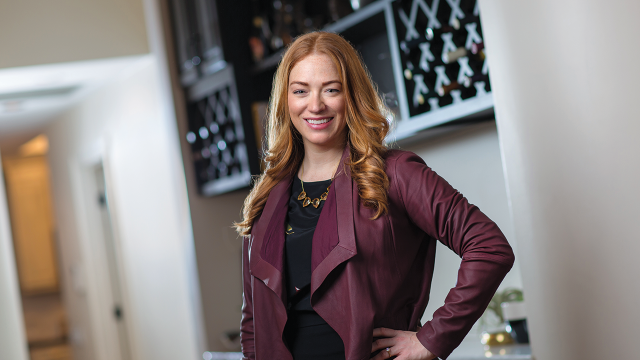 By establishing a fellowship in honor of her 5th Reunion, Jennifer Kelm exemplifies that even young alumni can provide opportunities for the next generation of students.
Mike Zak's generosity is helping to ensure diversity in the classroom by providing application fee waivers to members of the military interested in attending HBS.