Giving
HBS-Harvard Collaborations
Build Bridges
Foster cross-disciplinary collaborations and innovation
By collaborating with their counterparts across Harvard University, HBS faculty and students build bridges between business and the fields of medicine, science, education, law, public policy, and engineering. These collaborations amplify the University's impact on the world and enhance efforts to address society's most pressing problems.
1,500+
Ventures supported at the Harvard Innovation Labs to date
How You Can Help
The easiest way for donors to spur HBS's cross-disciplinary partnerships is by giving to the
HBS Fund
. As our annual fund, the HBS Fund supports core priorities and new initiatives, and donors have the option to direct their gift specifically to
University collaborations
.
Donors who prefer to support HBS-Harvard collaborations over the long term are encouraged to contribute to the HBS-Harvard Integration Fund, an endowment fund. Alternatively, donors can set up their own fund targeted to a specific program or activity; such funds require a minimum gift: $250,000 for current-use and $500,000 for endowment. To learn more about these giving opportunities, please call 617.495.6881 (toll-free: 877.448.3864) or email us.
You can also support this important work through your will or a charitable trust. Learn more about how these and other planned gifts enable you to make philanthropy a part of your financial or estate planning.
Donor Stories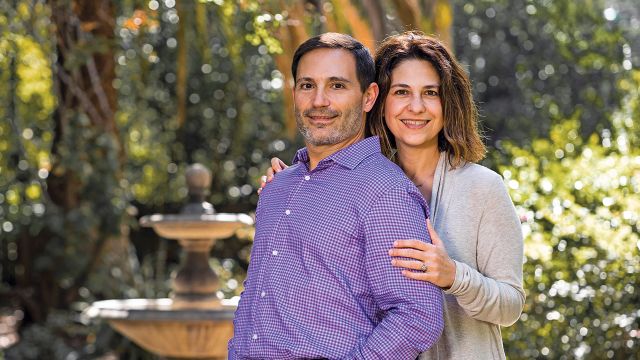 The couple sees the benefits of the HBS Fund's support of the One Harvard approach to cross-functional solutions to society's problems.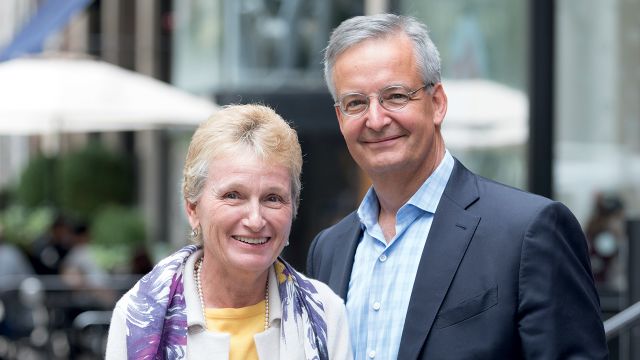 The Nunnellys are fostering collaboration between HBS and the Harvard John A. Paulson School of Engineering and Applied Sciences.