Programs & Events
Virtual Programs
Virtual Programs
Leading a Glass-Shattering Organization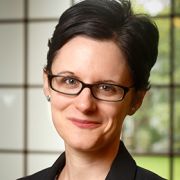 Colleen Ammerman
Director, Harvard Business School Race, Gender & Equity Initiative

Boris Groysberg (DBA 2002)
Richard P. Chapman Professor of Business Administration
Wednesday, December 1, 2021
This program was presented live on Zoom twice:
Session 1: 8:30–9:45 a.m. EST
Session 2: 5:30–6:45 p.m. EST

For years, women have made up roughly half of the college-educated workforce in the United States. Yet, women remain underrepresented in positions of power, status, and leadership. In their new book, Glass Half Broken: Shattering the Barriers That Still Hold Women Back at Work, co-authors HBS Race, Gender & Equity Initiative Director Colleen Ammerman and Professor Boris Groysberg break apart myths about why gender inequality persists and what can be done about it. In this program, they use a research-informed perspective to explore practical strategies companies can use to mitigate and overcome the barriers that hold women back.
Please note: Advancing gender equity requires leadership from everyone, so men as well as women were encouraged to attend.
Related Resources
Download the alumni app today!
Skydeck is the HBS alumni podcast series that features interviews with HBS alumni from across the world of business, sharing lessons learned and their own life experiences.