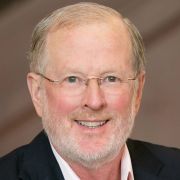 Rich (HBS'74) has been a Career Coach since 2009 after retiring from a 35 year career in management consulting. He works with students on career visioning and strategy, particularly relating to consulting and corporate strategy opportunities. With alumni he helps individuals with career strategy and major transitions.
Rich (HBS'74) has been a Career Coach since 2009 and works with both students and alumni. He retired from a 35 year career in management consulting that year and is presently active in several capacities: Partner in Sage Partners, a consulting/venture development firm; The Johnson School at Cornell as a part-time faculty member focusing on strategy; and HBS as a career coach. He primarily works with people who are interested in transitioning their careers most typically those who are exploring moving into consulting and corporate strategy/leadership development positions. In addition he has deep experience in new business development, marketing, life sciences/health care, and consumer goods and services. He helps individuals to develop a clear vision of their objectives for career transition in general, most often in the context of why consulting, how consulting fits with their long term career objectives, and tactics relating to individual firm recruiting and interviewing.  For alumni, he utilizes his considerable professional and life experience to help individuals work through major transitions such as moving to a new organization, switching industries, or later stage career activities such as board assignments or retirement.
Work Experience: Arthur D. Little (consultant), Braxton Associates (founder and partner), Deloitte Consulting (senior partner), Sage Partners (partner), Johnson School/Cornell (part time faculty)
Appointments are added to 12Twenty on a rolling basis. If a coach does not have posted appointments or no posted appointments work for your schedule, please reach out to the coach directly to arrange a mutually agreeable time to meet.
Spotlight Resources