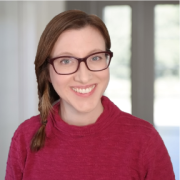 Meredith (HBS '08, HBS Leadership Fellow 2008-2009) has spent the past 15+ years in progressive leadership roles within the social sector. Beginning as a director of strategic initiatives leading an early education growth strategy to an EVP of a multi-million-dollar human services agency to COO of an early-stage international social justice organization, Meredith has a range of experience that informs her perspective. More importantly, she is passionate about creating space for people to be their best selves by building intentional, inclusive and authentic communities.
Meredith [she/her] has served as a mentor and coach to innumerable mid-career staff as well as several CEOs in the social sector. She is committed to creating a safe space for students and alumni to explore questions of professional identity and career progression (including off- and on-ramps), as well as recognizing and eliminating the ways in which they may be blocking or limiting their own success. She has found that—with the right balance of curiosity, vulnerability and honesty—coaching can be a transformative experience, and she enjoys supporting students and alumni on their individual journeys. She is particularly adept at helping people unlock their own clarity to better respond to challenges, whether they be of purpose or performance. She routinely coaches sector switchers, both to and from the nonprofit sector.

Meredith attended Wesleyan University, where she earned a BA in African American Studies with a concentration in Anthropology. She currently lives in Boston with her partner and two children, both of whom are enrolled in Boston Public Schools.



Work Experience:
embark coaching (Founder & Principal), Education Pioneers (Operations VP), Peace First (COO), Italian Home for Children (EVP & COO), Jumpstart (Strategy & Operations SVP), Citizen Schools (HBS Leadership Fellow), Teach for America (Summer Intern), The Guidance Center (Fundraising Manager), Prudential (Management Associate)
Appointments are added to 12Twenty on a rolling basis. If a coach does not have posted appointments or no posted appointments work for your schedule, please reach out to the coach directly to arrange a mutually agreeable time to meet.
Spotlight Resources